Recruit North, a Cumbria based recruitment agency who specialise in the permanent staff job market, are proud to announce they are one of the sponsors of Pride By The Harbourside, Whitehaven's first ever Pride event.
Pride by the Harbourside will take place on Saturday September 16 and is being organised by Proud and Diverse Cumbria.
Whitehaven's harbour will be decked out with food stalls, vendors and corporate stalls as well as a youth zone and main stage that will be situated in Queens Dock car park.
It will take place from 10am to 7pm and be completely free to attend and headlining acts include East 17, Tina Cousins and Sandi Thom – known best for her song I Wish I Was a Punk Rocker (With Flowers in My Hair).
Other acts such as Channy, Angie Brown, Liam Moorhouse, Elton John tribute act Andy Crosbie and more will also be taking to the stage and Cumbria Deaf Association will provide BSL interpretation for all performers.
Amanda Sutton-Heaton, a committee member at the organisation, said: "It's going to be a massive celebration of equality, diversity and inclusivity.
"We've got some local acts and some amazing headliners. One of our favourite things we're putting on is a makaton choir, who will be performing with Sandi Thom.
"We're really excited – we're starting to get some nice nerves as we make sure we've crossed all the Ts and dotted all the Is, but we just can't wait to be there on the day and doing this."
The event will be the latest rural pride set up in Cumbria following successes in Kendal, Barrow and Silloth.
Amanda added: "We just felt that West Cumbria doesn't really have anything pride-wise. We've had a pride in Carlisle for a number of years and we know that Barrow pride has started up and Silloth has their pride, but it's missing in West Cumbria.
"There's a few of us on the committee that live out in West Cumbria and we thought lets do something in Whitehaven – it's almost the forgotten part of Cumbria sometimes, and we just thought the harbour is lovely and a bit different."
It will be Whitehaven's first big pride event and Amanda said she hopes to see the event take place again next year.
She said: "We don't think there's ever been any regular pride event in Whitehaven, it's the first time one is being held as far as we know.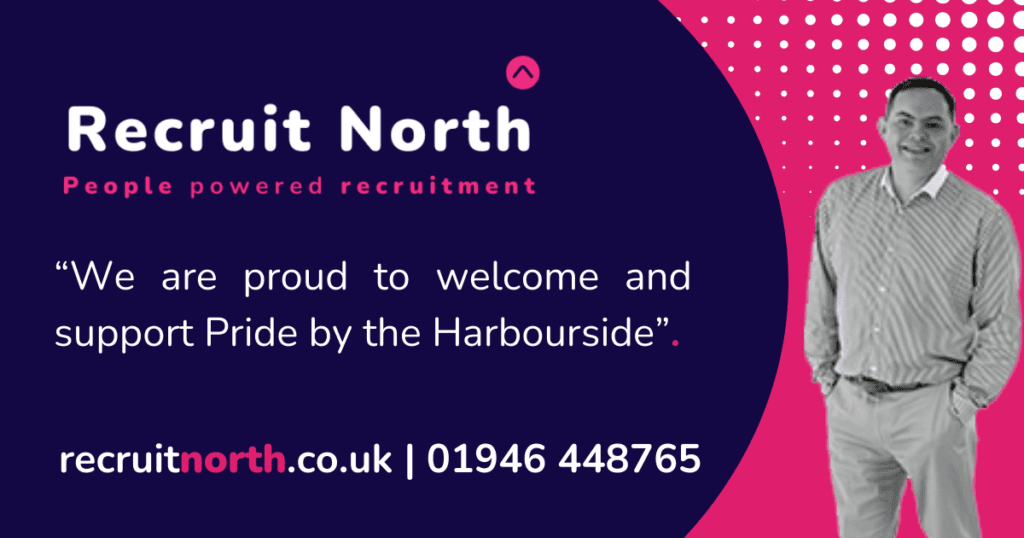 "The culture in Cumbria is that we live here and stay here and our families are here. A lot of people particularly in this area work for the big hitters like Sellafield and our hospitals – people have worked and lived here a long time and we almost like a very close knit family.
"This is a celebration of the people in our community and what are we made up of. I do feel there's a lack of that awareness.
"We're not Manchester, Liverpool or London, it's much more closer knit and it's important we embrace our whole community.
"We're doing this so people can embrace who they are without shame or hiding away or anything like that, people can come and say this is me and I'm going to show loud and proud who I am."
Proud and Diverse Cumbria was formed last year and is made up of 20 members. It is a volunteer led CIC that is aiming to become a charity next year.
Amanda added: "One of the things the committee wanted was for it to be free – it's about celebration of diversity, we never ever want to charge for an event like this.
"We would love to see as many people there as possible. We're not wanting to make money out of it and we don't plan to stop with this event. We plan to go on and do more with other third sector organisations.
"We almost can't believe it's nearly time for the event. Coming from an idea and forming this organisation thinking what can we do, lets put a pride event on to it's soon going to be here, it's just great."
You can find out more about Pride on the Harbourside and keep an eye on updates by following Proud and Diverse Cumbria here.
Source: Cumbria Crack